Row Wrapper 2
2237 Wesley Ave. 2nd Flr.
Capacity
4 Bedrooms
2 Bath
Sleeps 10
Search Availability
Request More Information
Agent Information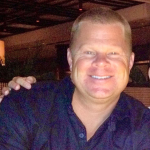 Kevin Decosta
609-602-2627
About
Welcome to this Gold Coast beachfront! Enjoy our great beaches during the day and our great boardwalk in the evenings. Watch the sunrises from the deck, then grab your bike and visit one of our great restaurants for breakfast. It is just a short car ride to Atlantic City or Cape May. Come and enjoy!! Ideally located, just steps from the beach and boardwalk, this classic Ocean City beach front offers a spacious living area and unobstructed ocean views. This laid back property is a must see, perfect for making your next vacation memorable.
Sleeping Arrangements
#1-North Street Bedroom
1 king bed
#2-South Street Bedroom
1 king bed
#3 -Middle Bedroom
1 king bed
Features
Amenities
King Beds
Futons
Dishwasher
Microwave
Coffee Maker
Toaster
Central A/C
Washer
Dryer
Iron
Ironing Board
Vacuum
Parking
Television
Outside Shower
Sun/Open Deck
Deck Furniture
No Pets Accepted
Balcony
Dining Capacity (Inside)
Tenant Brings Linens
Walk in Shower
Stove
Full Size Refrigerator
Oven
Kitchen
Wifi
Keurig
Availability
Key

| | | | | | | | |
| --- | --- | --- | --- | --- | --- | --- | --- |
| # | Night Available | # | Night Unavailable | # | Arrive Only | # | Depart Only |
May 2022
Su
Mo
Tu
We
Th
Fr
Sa

1




2




3




4




5




6




7




8




9




10




11




12




13




14




15




16




17




18




19




20




21




22




23




24




25




26




27




28




29




30




31



June 2022
Su
Mo
Tu
We
Th
Fr
Sa

1




2




3




4




5




6




7




8




9




10




11




12




13




14




15




16




17




18




19




20




21




22




23




24




25




26




27




28




29




30



July 2022
Su
Mo
Tu
We
Th
Fr
Sa

1




2




3




4




5




6




7




8




9




10




11




12




13




14




15




16




17




18




19




20




21




22




23




24




25




26




27




28




29




30




31



August 2022
Su
Mo
Tu
We
Th
Fr
Sa

1




2




3




4




5




6




7




8




9




10




11




12




13




14




15




16




17




18




19




20




21




22




23




24




25




26




27




28




29




30




31



September 2022
Su
Mo
Tu
We
Th
Fr
Sa

1




2




3




4




5




6




7




8




9




10




11




12




13




14




15




16




17




18




19




20




21




22




23




24




25




26




27




28




29




30



October 2022
Su
Mo
Tu
We
Th
Fr
Sa

1




2




3




4




5




6




7




8




9




10




11




12




13




14




15




16




17




18




19




20




21




22




23




24




25




26




27




28




29




30




31



November 2022
Su
Mo
Tu
We
Th
Fr
Sa

1




2




3




4




5




6




7




8




9




10




11




12




13




14




15




16




17




18




19




20




21




22




23




24




25




26




27




28




29




30



December 2022
Su
Mo
Tu
We
Th
Fr
Sa

1




2




3




4




5




6




7




8




9




10




11




12




13




14




15




16




17




18




19




20




21




22




23




24




25




26




27




28




29




30




31



January 2023
Su
Mo
Tu
We
Th
Fr
Sa

1




2




3




4




5




6




7




8




9




10




11




12




13




14




15




16




17




18




19




20




21




22




23




24




25




26




27




28




29




30




31



February 2023
Su
Mo
Tu
We
Th
Fr
Sa

1




2




3




4




5




6




7




8




9




10




11




12




13




14




15




16




17




18




19




20




21




22




23




24




25




26




27




28



March 2023
Su
Mo
Tu
We
Th
Fr
Sa

1




2




3




4




5




6




7




8




9




10




11




12




13




14




15




16




17




18




19




20




21




22




23




24




25




26




27




28




29




30




31



April 2023
Su
Mo
Tu
We
Th
Fr
Sa

1




2




3




4




5




6




7




8




9




10




11




12




13




14




15




16




17




18




19




20




21




22




23




24




25




26




27




28




29




30



Rates
| Dates | Weekly |
| --- | --- |
| 05/21/2022 - 05/27/2022 | $2,500 |
| 05/28/2022 - 06/03/2022 | $2,500 |
| 06/04/2022 - 06/10/2022 | $3,000 |
| 06/11/2022 - 06/17/2022 | $3,500 |
| 06/18/2022 - 06/24/2022 | $4,000 |
| 06/25/2022 - 07/01/2022 | $4,500 |
| 07/02/2022 - 07/08/2022 | $6,000 |
| 07/09/2022 - 07/15/2022 | $6,000 |
| 07/16/2022 - 07/22/2022 | $6,000 |
| 07/23/2022 - 07/29/2022 | $6,000 |
| 07/30/2022 - 08/05/2022 | $6,000 |
| 08/06/2022 - 08/12/2022 | $6,000 |
| 08/13/2022 - 08/19/2022 | $6,000 |
| 08/20/2022 - 08/26/2022 | $5,500 |
| 08/27/2022 - 09/02/2022 | $5,000 |
| 09/03/2022 - 09/09/2022 | $4,500 |
| 09/10/2022 - 09/16/2022 | $3,500 |
| 09/17/2022 - 09/23/2022 | $3,000 |
| 09/24/2022 - 09/30/2022 | $2,500 |
| 10/01/2022 - 10/07/2022 | $2,200 |
| 10/08/2022 - 10/14/2022 | $2,200 |
| 10/15/2022 - 10/21/2022 | $2,200 |
| 10/22/2022 - 10/28/2022 | $2,200 |
| 10/29/2022 - 11/04/2022 | $1,500 |
| 11/05/2022 - 11/11/2022 | $1,500 |
| 11/12/2022 - 11/18/2022 | $1,500 |
| 11/19/2022 - 11/25/2022 | $1,500 |
| 11/26/2022 - 12/02/2022 | $1,000 |
| 12/03/2022 - 12/09/2022 | $1,000 |
| 12/10/2022 - 12/16/2022 | $1,000 |
| 12/17/2022 - 12/23/2022 | $1,000 |
| 12/24/2022 - 12/30/2022 | $1,500 |
| 12/31/2022 - 01/06/2023 | $1,500 |