Row Wrapper 2
2012 Wesley Ave. 2nd Flr.
Capacity
4 Bedrooms
2 Bath, 1 HF Bath
Sleeps 10
Search Availability
Request More Information
Agent Information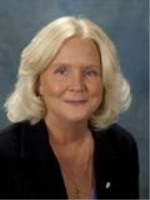 Kathleen DiGuglielmo
609-517-4866
About
Second floor condo located in the Goldcoast section of Town. Four bedrooms, two and half baths which will sleep 10. Front and back decks and private rooftop deck, enclosed outside shower and parking for 2. Hardwood flooring in the living room, dining room and kitchen. Carpeting in the bedrooms. Wifi and expanded cable package available.
Features
Amenities
King Beds
Queen Beds
Single Beds
Sofa Beds (Queen)
Futons
Dishwasher
Microwave
Disposal
Coffee Maker
Toaster
Blender
Central A/C
Ceiling Fans
Washer
Dryer
Vacuum
Garage
Outside Shower
Sun/Open Deck
Deck Furniture
Open/Covered Porch
Patio
BBQ Gas
Private Whirlpool/Jet Tub
No Pets Accepted
Gas Log Fireplace
Beach Equipment
Lobster Pot
Dining Capacity (Inside)
Tenant Brings Linens
Walk in Shower
Stove
Full Size Refrigerator
Oven
Kitchen
Wifi
Rooftop Deck
Enclosed Outside Shower
Storage Area
Crock Pot
Keurig
Dining Capacity (Outside)
Availability
Key

| | | | | | | | |
| --- | --- | --- | --- | --- | --- | --- | --- |
| # | Night Available | # | Night Unavailable | # | Arrive Only | # | Depart Only |
May 2022
Su
Mo
Tu
We
Th
Fr
Sa

1




2




3




4




5




6




7




8




9




10




11




12




13




14




15




16




17




18




19




20




21




22




23




24




25




26




27




28




29




30




31



June 2022
Su
Mo
Tu
We
Th
Fr
Sa

1




2




3




4




5




6




7




8




9




10




11




12




13




14




15




16




17




18




19




20




21




22




23




24




25




26




27




28




29




30



July 2022
Su
Mo
Tu
We
Th
Fr
Sa

1




2




3




4




5




6




7




8




9




10




11




12




13




14




15




16




17




18




19




20




21




22




23




24




25




26




27




28




29




30




31



August 2022
Su
Mo
Tu
We
Th
Fr
Sa

1




2




3




4




5




6




7




8




9




10




11




12




13




14




15




16




17




18




19




20




21




22




23




24




25




26




27




28




29




30




31



September 2022
Su
Mo
Tu
We
Th
Fr
Sa

1




2




3




4




5




6




7




8




9




10




11




12




13




14




15




16




17




18




19




20




21




22




23




24




25




26




27




28




29




30



October 2022
Su
Mo
Tu
We
Th
Fr
Sa

1




2




3




4




5




6




7




8




9




10




11




12




13




14




15




16




17




18




19




20




21




22




23




24




25




26




27




28




29




30




31



November 2022
Su
Mo
Tu
We
Th
Fr
Sa

1




2




3




4




5




6




7




8




9




10




11




12




13




14




15




16




17




18




19




20




21




22




23




24




25




26




27




28




29




30



December 2022
Su
Mo
Tu
We
Th
Fr
Sa

1




2




3




4




5




6




7




8




9




10




11




12




13




14




15




16




17




18




19




20




21




22




23




24




25




26




27




28




29




30




31



January 2023
Su
Mo
Tu
We
Th
Fr
Sa

1




2




3




4




5




6




7




8




9




10




11




12




13




14




15




16




17




18




19




20




21




22




23




24




25




26




27




28




29




30




31



February 2023
Su
Mo
Tu
We
Th
Fr
Sa

1




2




3




4




5




6




7




8




9




10




11




12




13




14




15




16




17




18




19




20




21




22




23




24




25




26




27




28



March 2023
Su
Mo
Tu
We
Th
Fr
Sa

1




2




3




4




5




6




7




8




9




10




11




12




13




14




15




16




17




18




19




20




21




22




23




24




25




26




27




28




29




30




31



April 2023
Su
Mo
Tu
We
Th
Fr
Sa

1




2




3




4




5




6




7




8




9




10




11




12




13




14




15




16




17




18




19




20




21




22




23




24




25




26




27




28




29




30



Rates
| Dates | Weekly |
| --- | --- |
| 05/21/2022 - 05/27/2022 | $1,500 |
| 06/04/2022 - 06/10/2022 | $3,500 |
| 06/11/2022 - 06/17/2022 | $3,800 |
| 06/18/2022 - 06/24/2022 | $4,200 |
| 06/25/2022 - 07/01/2022 | $4,700 |
| 07/09/2022 - 07/15/2022 | $4,975 |
| 07/16/2022 - 07/22/2022 | $4,975 |
| 07/23/2022 - 07/29/2022 | $4,975 |
| 07/30/2022 - 08/05/2022 | $4,975 |
| 08/06/2022 - 08/12/2022 | $4,975 |
| 08/13/2022 - 08/19/2022 | $4,975 |
| 09/10/2022 - 09/16/2022 | $1,800 |
| 09/17/2022 - 09/23/2022 | $1,700 |
| 09/24/2022 - 09/30/2022 | $1,500 |
| 10/01/2022 - 10/07/2022 | $1,500 |
| 10/08/2022 - 10/14/2022 | $1,500 |
| 10/15/2022 - 10/21/2022 | $1,500 |
| 10/22/2022 - 10/28/2022 | $1,500 |
| 10/29/2022 - 11/04/2022 | $1,500 |
| 11/05/2022 - 11/11/2022 | $1,500 |
| 11/12/2022 - 11/18/2022 | $1,500 |
| 11/19/2022 - 11/25/2022 | $1,500 |
| 11/26/2022 - 12/02/2022 | $1,500 |
| 12/03/2022 - 12/09/2022 | $1,500 |
| 12/10/2022 - 12/16/2022 | $1,500 |
| 12/17/2022 - 12/23/2022 | $1,500 |
| 12/24/2022 - 12/30/2022 | $1,500 |
| 12/31/2022 - 01/06/2023 | $1,500 |