Row Wrapper 2
1404 Ocean Ave. 2nd & 3rd Flrs.
Capacity
5 Bedrooms
3 Bath
Sleeps 16
Search Availability
Request More Information
Agent Information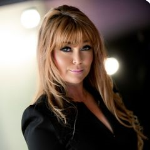 Regina Macom
609-425-4245
About
Certified antiviral cleaning between rentals. Large (2400 sq ft), beautifully decorated and well stocked 2nd/3rd floor 5 bedroom / 3.5 bath with ocean views just 50 paces from the boardwalk ramp! Rooms are inviting and comfortable for families of up to 16 people. Enjoy afternoons and evenings on the shaded 2nd floor porch or the 3rd floor open deck. Living room is bright, nicely decorated and has a fireplace, large screen TV and DVD player. Kitchen is well equipped and you can seat 10 at dining table, 4 at game table, and 5 on breakfast bar stools. Large game room with pool table and fireplace is great for the teens and kids (OK...and adults) and also has a queen futon and an adjoining turret with bunk beds for added sleeping flexibility. Two master BRs each with king beds, Jacuzzi tubs, double vanities, and TV/DVDs. Wireless internet, 14 beach tags, 4 bikes, indoor beach shower and enclosed backyard add to the fun. Shopping and restaurants are just a short stroll away. Weekly rentals generally from late May to early October and long weekends are perfect in the off season. See the photos! Owner can provide further details on the antiviral cleaning process.
Breathtaking views from the front porches of this beautiful 5 Bedroom property. It is located across the street from the beach on Ocean Avenue on 14th Street. It is full of amazing features including Central Air, Pool Table, Backyard Space, Parking for 2, 6 TV s, 2 Kings, 1 Queen, 2 Doubles, 6 Singles, Whirlpool Bathtub in the Master Bedroom, Baby Equipment, 4 Bicycles, Wifi, 2 Fireplaces, Enclosed Outside Shower, and a Fully Stocked Kitchen. This is a MUST see Beach Block property.
This property is located in Ocean City, New Jersey, America s Greatest Family Resort. Ocean City is a family resort town located on an island along the Atlantic Ocean 15 miles south of Atlantic City. The beaches are lifeguard protected during the summer season and there are dedicated surfing beaches. In addition to the 2.5 mile boardwalk with amusement piers, shopping, restaurants and The Music Pier - an entertainment venue for concerts and other events, there is also the Bay Front area for watersports, fishing charters, boat rentals and a Down Town Shopping District with unique stores, restaurants and of course our Famous Spring and Fall Block Parties. Contact us Today to Book your Vacation Rental in Ocean City, NJ.
Features
Amenities
King Beds
Queen Beds
Double Beds
Single Beds
Bunks
Pyramid Beds
Dishwasher
Coffee Maker
Central A/C
Dryer
Garage
Parking
Outside Shower
Sun/Open Deck
Deck Furniture
Baby Equipment
No Pets Accepted
Gas Log Fireplace
Fenced Yard
Beach Equipment
Game Room
Dining Capacity (Inside)
Tenant Brings Linens
Kitchen
Beach Badges
Wifi
Enclosed Outside Shower
Dining Capacity (Outside)
Availability
Key

| | | | | | | | |
| --- | --- | --- | --- | --- | --- | --- | --- |
| # | Night Available | # | Night Unavailable | # | Arrive Only | # | Depart Only |
April 2021
Su
Mo
Tu
We
Th
Fr
Sa

1




2




3




4




5




6




7




8




9




10




11




12




13




14




15




16




17




18




19




20




21




22




23




24




25




26




27




28




29




30



May 2021
Su
Mo
Tu
We
Th
Fr
Sa

1




2




3




4




5




6




7




8




9




10




11




12




13




14




15




16




17




18




19




20




21




22




23




24




25




26




27




28




29




30




31



June 2021
Su
Mo
Tu
We
Th
Fr
Sa

1




2




3




4




5




6




7




8




9




10




11




12




13




14




15




16




17




18




19




20




21




22




23




24




25




26




27




28




29




30



July 2021
Su
Mo
Tu
We
Th
Fr
Sa

1




2




3




4




5




6




7




8




9




10




11




12




13




14




15




16




17




18




19




20




21




22




23




24




25




26




27




28




29




30




31



August 2021
Su
Mo
Tu
We
Th
Fr
Sa

1




2




3




4




5




6




7




8




9




10




11




12




13




14




15




16




17




18




19




20




21




22




23




24




25




26




27




28




29




30




31



September 2021
Su
Mo
Tu
We
Th
Fr
Sa

1




2




3




4




5




6




7




8




9




10




11




12




13




14




15




16




17




18




19




20




21




22




23




24




25




26




27




28




29




30



October 2021
Su
Mo
Tu
We
Th
Fr
Sa

1




2




3




4




5




6




7




8




9




10




11




12




13




14




15




16




17




18




19




20




21




22




23




24




25




26




27




28




29




30




31



November 2021
Su
Mo
Tu
We
Th
Fr
Sa

1




2




3




4




5




6




7




8




9




10




11




12




13




14




15




16




17




18




19




20




21




22




23




24




25




26




27




28




29




30



December 2021
Su
Mo
Tu
We
Th
Fr
Sa

1




2




3




4




5




6




7




8




9




10




11




12




13




14




15




16




17




18




19




20




21




22




23




24




25




26




27




28




29




30




31



January 2022
Su
Mo
Tu
We
Th
Fr
Sa

1




2




3




4




5




6




7




8




9




10




11




12




13




14




15




16




17




18




19




20




21




22




23




24




25




26




27




28




29




30




31



February 2022
Su
Mo
Tu
We
Th
Fr
Sa

1




2




3




4




5




6




7




8




9




10




11




12




13




14




15




16




17




18




19




20




21




22




23




24




25




26




27




28



March 2022
Su
Mo
Tu
We
Th
Fr
Sa

1




2




3




4




5




6




7




8




9




10




11




12




13




14




15




16




17




18




19




20




21




22




23




24




25




26




27




28




29




30




31



Rates
| Dates | Weekly |
| --- | --- |
| 04/10/21 - 04/16/21 | $1,000 |
| 04/17/21 - 04/23/21 | $1,000 |
| 04/24/21 - 04/30/21 | $1,000 |
| 05/01/21 - 05/07/21 | $1,200 |
| 05/08/21 - 05/14/21 | $1,400 |
| 05/15/21 - 05/21/21 | $1,800 |
| 05/22/21 - 05/28/21 | $2,000 |
| 05/29/21 - 06/04/21 | $2,700 |
| 06/05/21 - 06/11/21 | $4,250 |
| 06/12/21 - 06/18/21 | $5,650 |
| 06/19/21 - 06/25/21 | $6,900 |
| 06/26/21 - 07/02/21 | $7,900 |
| 07/03/21 - 07/09/21 | $8,600 |
| 07/10/21 - 07/16/21 | $9,100 |
| 07/17/21 - 07/23/21 | $9,100 |
| 07/24/21 - 07/30/21 | $9,100 |
| 07/31/21 - 08/06/21 | $9,100 |
| 08/07/21 - 08/13/21 | $9,100 |
| 08/14/21 - 08/20/21 | $6,700 |
| 08/21/21 - 08/27/21 | $4,900 |
| 08/28/21 - 09/03/21 | $3,750 |
| 09/04/21 - 09/10/21 | $3,050 |
| 09/11/21 - 09/17/21 | $2,400 |
| 09/18/21 - 09/24/21 | $2,000 |
| 09/25/21 - 10/01/21 | $1,700 |
| 10/02/21 - 10/08/21 | $1,600 |
| 10/09/21 - 10/15/21 | $1,600 |
| 10/16/21 - 10/22/21 | $1,000 |
| 10/23/21 - 10/29/21 | $1,000 |
| 10/30/21 - 11/05/21 | $1,000 |
| 11/06/21 - 11/12/21 | $1,150 |
| 11/13/21 - 11/19/21 | $1,000 |
| 11/20/21 - 11/26/21 | $1,950 |
| 11/27/21 - 12/03/21 | $1,000 |
| 12/04/21 - 12/10/21 | $1,000 |
| 12/11/21 - 12/17/21 | $1,000 |
| 12/18/21 - 12/24/21 | $1,600 |
| 12/25/21 - 12/31/21 | $2,100 |