Row Wrapper 2
1136 Wesley Ave. 1st Flr.
Capacity
5 Bedrooms
2 Bath
Sleeps 12
Search Availability
Request More Information
Agent Information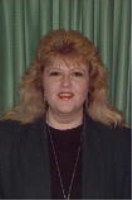 Lorraine Swires
609-602-0857
About
Beautiful newer property . Nicely decorated with 5 bedrooms . Great porch for relaxing. Perfectly Located a block from the beach, boards, Playland rides and Manco & Mancos . This is premier vacation property.
Features
Amenities
King Beds
Dishwasher
Coffee Maker
Central A/C
Dryer
Garage
Deck Furniture
No Pets Accepted
Tenant Brings Linens
Kitchen
Wifi
Enclosed Outside Shower
Availability
Key

| | | | | | | | |
| --- | --- | --- | --- | --- | --- | --- | --- |
| # | Night Available | # | Night Unavailable | # | Arrive Only | # | Depart Only |
January 2021
Su
Mo
Tu
We
Th
Fr
Sa

1




2




3




4




5




6




7




8




9




10




11




12




13




14




15




16




17




18




19




20




21




22




23




24




25




26




27




28




29




30




31



February 2021
Su
Mo
Tu
We
Th
Fr
Sa

1




2




3




4




5




6




7




8




9




10




11




12




13




14




15




16




17




18




19




20




21




22




23




24




25




26




27




28



March 2021
Su
Mo
Tu
We
Th
Fr
Sa

1




2




3




4




5




6




7




8




9




10




11




12




13




14




15




16




17




18




19




20




21




22




23




24




25




26




27




28




29




30




31



April 2021
Su
Mo
Tu
We
Th
Fr
Sa

1




2




3




4




5




6




7




8




9




10




11




12




13




14




15




16




17




18




19




20




21




22




23




24




25




26




27




28




29




30



May 2021
Su
Mo
Tu
We
Th
Fr
Sa

1




2




3




4




5




6




7




8




9




10




11




12




13




14




15




16




17




18




19




20




21




22




23




24




25




26




27




28




29




30




31



June 2021
Su
Mo
Tu
We
Th
Fr
Sa

1




2




3




4




5




6




7




8




9




10




11




12




13




14




15




16




17




18




19




20




21




22




23




24




25




26




27




28




29




30



July 2021
Su
Mo
Tu
We
Th
Fr
Sa

1




2




3




4




5




6




7




8




9




10




11




12




13




14




15




16




17




18




19




20




21




22




23




24




25




26




27




28




29




30




31



August 2021
Su
Mo
Tu
We
Th
Fr
Sa

1




2




3




4




5




6




7




8




9




10




11




12




13




14




15




16




17




18




19




20




21




22




23




24




25




26




27




28




29




30




31



September 2021
Su
Mo
Tu
We
Th
Fr
Sa

1




2




3




4




5




6




7




8




9




10




11




12




13




14




15




16




17




18




19




20




21




22




23




24




25




26




27




28




29




30



October 2021
Su
Mo
Tu
We
Th
Fr
Sa

1




2




3




4




5




6




7




8




9




10




11




12




13




14




15




16




17




18




19




20




21




22




23




24




25




26




27




28




29




30




31



November 2021
Su
Mo
Tu
We
Th
Fr
Sa

1




2




3




4




5




6




7




8




9




10




11




12




13




14




15




16




17




18




19




20




21




22




23




24




25




26




27




28




29




30



December 2021
Su
Mo
Tu
We
Th
Fr
Sa

1




2




3




4




5




6




7




8




9




10




11




12




13




14




15




16




17




18




19




20




21




22




23




24




25




26




27




28




29




30




31



Rates
| Dates | Weekly |
| --- | --- |
| 01/16/21 - 01/22/21 | $1,550 |
| 01/23/21 - 01/29/21 | $1,550 |
| 01/30/21 - 02/05/21 | $1,550 |
| 02/06/21 - 02/12/21 | $1,550 |
| 02/13/21 - 02/19/21 | $1,550 |
| 02/20/21 - 02/26/21 | $1,550 |
| 02/27/21 - 03/05/21 | $1,550 |
| 03/06/21 - 03/12/21 | $1,550 |
| 03/13/21 - 03/19/21 | $1,550 |
| 03/20/21 - 03/26/21 | $1,550 |
| 03/27/21 - 04/02/21 | $1,550 |
| 04/03/21 - 04/09/21 | $1,550 |
| 04/10/21 - 04/16/21 | $1,550 |
| 04/17/21 - 04/23/21 | $1,550 |
| 04/24/21 - 04/30/21 | $1,550 |
| 05/01/21 - 05/07/21 | $1,550 |
| 05/08/21 - 05/14/21 | $1,550 |
| 05/15/21 - 05/21/21 | $1,550 |
| 05/22/21 - 05/28/21 | $1,850 |
| 05/29/21 - 06/04/21 | $2,550 |
| 06/05/21 - 06/11/21 | $3,100 |
| 06/12/21 - 06/18/21 | $3,350 |
| 06/19/21 - 06/25/21 | $4,375 |
| 06/26/21 - 07/02/21 | $5,450 |
| 07/03/21 - 07/09/21 | $5,800 |
| 07/10/21 - 07/16/21 | $5,800 |
| 07/17/21 - 07/23/21 | $5,975 |
| 07/24/21 - 07/30/21 | $5,975 |
| 07/31/21 - 08/06/21 | $5,975 |
| 08/07/21 - 08/13/21 | $5,800 |
| 08/14/21 - 08/20/21 | $4,700 |
| 08/21/21 - 08/27/21 | $3,150 |
| 08/28/21 - 09/03/21 | $2,750 |
| 09/04/21 - 09/10/21 | $2,150 |
| 09/11/21 - 09/17/21 | $1,550 |
| 09/18/21 - 09/24/21 | $1,550 |
| 09/25/21 - 10/01/21 | $1,550 |
| 10/02/21 - 10/08/21 | $1,550 |
| 10/09/21 - 10/15/21 | $1,550 |
| 10/16/21 - 10/22/21 | $1,550 |
| 10/23/21 - 10/29/21 | $1,550 |
| 10/30/21 - 11/05/21 | $1,550 |
| 11/06/21 - 11/12/21 | $1,550 |
| 11/13/21 - 11/19/21 | $1,550 |
| 11/20/21 - 11/26/21 | $1,550 |
| 11/27/21 - 12/03/21 | $1,550 |
| 12/04/21 - 12/10/21 | $1,550 |
| 12/11/21 - 12/17/21 | $1,550 |
| 12/18/21 - 12/24/21 | $1,550 |
| 12/25/21 - 12/31/21 | $1,550 |