Row Wrapper 2
109 35th Street 1st Flr.
Capacity
2 Bedrooms
1 Bath, 1 HF Bath
Sleeps 6
Search Availability
Request More Information
Agent Information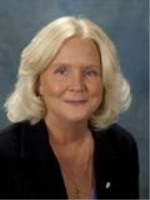 Kathleen DiGuglielmo
609-517-4866
About
Cute and clean 1st floor 2 bedroom condo located within walking distance to the beach and 34th street shopping. Central Air and off street parking for 2 cars. Washer and dryer plus 1 1/2 baths.
Sleeping Arrangements
Master
1 queen bed, 1 crib bed
Features
Amenities
Queen Beds
Double Beds
Sofa Beds (Double)
Dishwasher
Microwave
Disposal
Coffee Maker
Toaster
Blender
Central A/C
Washer
Dryer
Vacuum
Deck Furniture
Open/Covered Porch
No Pets Accepted
Lobster Pot
Dining Capacity (Inside)
Tenant Brings Linens
Stove
Full Size Refrigerator
Oven
Wifi
Smoke Free
Availability
Key

| | | | | | | | |
| --- | --- | --- | --- | --- | --- | --- | --- |
| # | Night Available | # | Night Unavailable | # | Arrive Only | # | Depart Only |
May 2022
Su
Mo
Tu
We
Th
Fr
Sa

1




2




3




4




5




6




7




8




9




10




11




12




13




14




15




16




17




18




19




20




21




22




23




24




25




26




27




28




29




30




31



June 2022
Su
Mo
Tu
We
Th
Fr
Sa

1




2




3




4




5




6




7




8




9




10




11




12




13




14




15




16




17




18




19




20




21




22




23




24




25




26




27




28




29




30



July 2022
Su
Mo
Tu
We
Th
Fr
Sa

1




2




3




4




5




6




7




8




9




10




11




12




13




14




15




16




17




18




19




20




21




22




23




24




25




26




27




28




29




30




31



August 2022
Su
Mo
Tu
We
Th
Fr
Sa

1




2




3




4




5




6




7




8




9




10




11




12




13




14




15




16




17




18




19




20




21




22




23




24




25




26




27




28




29




30




31



September 2022
Su
Mo
Tu
We
Th
Fr
Sa

1




2




3




4




5




6




7




8




9




10




11




12




13




14




15




16




17




18




19




20




21




22




23




24




25




26




27




28




29




30



October 2022
Su
Mo
Tu
We
Th
Fr
Sa

1




2




3




4




5




6




7




8




9




10




11




12




13




14




15




16




17




18




19




20




21




22




23




24




25




26




27




28




29




30




31



November 2022
Su
Mo
Tu
We
Th
Fr
Sa

1




2




3




4




5




6




7




8




9




10




11




12




13




14




15




16




17




18




19




20




21




22




23




24




25




26




27




28




29




30



December 2022
Su
Mo
Tu
We
Th
Fr
Sa

1




2




3




4




5




6




7




8




9




10




11




12




13




14




15




16




17




18




19




20




21




22




23




24




25




26




27




28




29




30




31



January 2023
Su
Mo
Tu
We
Th
Fr
Sa

1




2




3




4




5




6




7




8




9




10




11




12




13




14




15




16




17




18




19




20




21




22




23




24




25




26




27




28




29




30




31



February 2023
Su
Mo
Tu
We
Th
Fr
Sa

1




2




3




4




5




6




7




8




9




10




11




12




13




14




15




16




17




18




19




20




21




22




23




24




25




26




27




28



March 2023
Su
Mo
Tu
We
Th
Fr
Sa

1




2




3




4




5




6




7




8




9




10




11




12




13




14




15




16




17




18




19




20




21




22




23




24




25




26




27




28




29




30




31



April 2023
Su
Mo
Tu
We
Th
Fr
Sa

1




2




3




4




5




6




7




8




9




10




11




12




13




14




15




16




17




18




19




20




21




22




23




24




25




26




27




28




29




30



Rates
| Dates | Weekly |
| --- | --- |
| 05/21/2022 - 05/27/2022 | $950 |
| 05/28/2022 - 06/03/2022 | $950 |
| 06/04/2022 - 06/10/2022 | $1,050 |
| 06/11/2022 - 06/17/2022 | $1,150 |
| 06/18/2022 - 06/24/2022 | $1,200 |
| 06/25/2022 - 07/01/2022 | $1,300 |
| 07/02/2022 - 07/08/2022 | $1,300 |
| 07/09/2022 - 07/15/2022 | $1,300 |
| 07/16/2022 - 07/22/2022 | $1,300 |
| 07/23/2022 - 07/29/2022 | $1,300 |
| 07/30/2022 - 08/05/2022 | $1,300 |
| 08/06/2022 - 08/12/2022 | $1,200 |
| 08/13/2022 - 08/19/2022 | $1,200 |
| 08/20/2022 - 08/26/2022 | $1,200 |
| 08/27/2022 - 09/02/2022 | $1,100 |
| 09/03/2022 - 09/09/2022 | $1,100 |
| 09/10/2022 - 09/16/2022 | $1,100 |
| 09/17/2022 - 09/23/2022 | $1,100 |
| 09/24/2022 - 09/30/2022 | $1,100 |
| 10/01/2022 - 10/07/2022 | $900 |
| 10/08/2022 - 10/14/2022 | $900 |
| 10/15/2022 - 10/21/2022 | $900 |
| 10/22/2022 - 10/28/2022 | $900 |
| 10/29/2022 - 11/04/2022 | $900 |
| 11/05/2022 - 11/11/2022 | $900 |
| 11/12/2022 - 11/18/2022 | $900 |
| 11/19/2022 - 11/25/2022 | $900 |
| 11/26/2022 - 12/02/2022 | $900 |
| 12/03/2022 - 12/09/2022 | $900 |
| 12/10/2022 - 12/16/2022 | $900 |
| 12/17/2022 - 12/23/2022 | $900 |
| 12/24/2022 - 12/30/2022 | $900 |