Row Wrapper 2
1038 Central Ave. 2nd Flr.
Capacity
4 Bedrooms
2 Bath, 1 HF Bath
Sleeps 10
Search Availability
Request More Information
Agent Information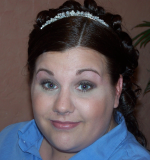 Heather Koltoukis
609-816-6171
About
Spacious & Clean 4 bedrooms with 2 1/2 baths on 10th and Central Avenue. Two decks, rooftop and front deck off The Living Area. Hardwood floors and updated Kitchen with Stainless . Close to downtown shopping, beach and boardwalk.
Features
Amenities
Queen Beds
Single Beds
Sofa Beds (Double)
Bunks
Dishwasher
Microwave
Disposal
Coffee Maker
Toaster
Blender
Central A/C
Washer
Dryer
Iron
Ironing Board
Vacuum
Garage
Deck Furniture
Open/Covered Porch
No Pets Accepted
Gas Log Fireplace
Tenant Brings Linens
Stove
Full Size Refrigerator
Oven
Kitchen
Beach Badges
Wifi
Rooftop Deck
Enclosed Outside Shower
Availability
Key

| | | | | | | | |
| --- | --- | --- | --- | --- | --- | --- | --- |
| # | Night Available | # | Night Unavailable | # | Arrive Only | # | Depart Only |
May 2022
Su
Mo
Tu
We
Th
Fr
Sa

1




2




3




4




5




6




7




8




9




10




11




12




13




14




15




16




17




18




19




20




21




22




23




24




25




26




27




28




29




30




31



June 2022
Su
Mo
Tu
We
Th
Fr
Sa

1




2




3




4




5




6




7




8




9




10




11




12




13




14




15




16




17




18




19




20




21




22




23




24




25




26




27




28




29




30



July 2022
Su
Mo
Tu
We
Th
Fr
Sa

1




2




3




4




5




6




7




8




9




10




11




12




13




14




15




16




17




18




19




20




21




22




23




24




25




26




27




28




29




30




31



August 2022
Su
Mo
Tu
We
Th
Fr
Sa

1




2




3




4




5




6




7




8




9




10




11




12




13




14




15




16




17




18




19




20




21




22




23




24




25




26




27




28




29




30




31



September 2022
Su
Mo
Tu
We
Th
Fr
Sa

1




2




3




4




5




6




7




8




9




10




11




12




13




14




15




16




17




18




19




20




21




22




23




24




25




26




27




28




29




30



October 2022
Su
Mo
Tu
We
Th
Fr
Sa

1




2




3




4




5




6




7




8




9




10




11




12




13




14




15




16




17




18




19




20




21




22




23




24




25




26




27




28




29




30




31



November 2022
Su
Mo
Tu
We
Th
Fr
Sa

1




2




3




4




5




6




7




8




9




10




11




12




13




14




15




16




17




18




19




20




21




22




23




24




25




26




27




28




29




30



December 2022
Su
Mo
Tu
We
Th
Fr
Sa

1




2




3




4




5




6




7




8




9




10




11




12




13




14




15




16




17




18




19




20




21




22




23




24




25




26




27




28




29




30




31



January 2023
Su
Mo
Tu
We
Th
Fr
Sa

1




2




3




4




5




6




7




8




9




10




11




12




13




14




15




16




17




18




19




20




21




22




23




24




25




26




27




28




29




30




31



February 2023
Su
Mo
Tu
We
Th
Fr
Sa

1




2




3




4




5




6




7




8




9




10




11




12




13




14




15




16




17




18




19




20




21




22




23




24




25




26




27




28



March 2023
Su
Mo
Tu
We
Th
Fr
Sa

1




2




3




4




5




6




7




8




9




10




11




12




13




14




15




16




17




18




19




20




21




22




23




24




25




26




27




28




29




30




31



April 2023
Su
Mo
Tu
We
Th
Fr
Sa

1




2




3




4




5




6




7




8




9




10




11




12




13




14




15




16




17




18




19




20




21




22




23




24




25




26




27




28




29




30



Rates
| Dates | Weekly |
| --- | --- |
| 05/28/2022 - 06/03/2022 | $1,900 |
| 06/04/2022 - 06/10/2022 | $2,100 |
| 06/11/2022 - 06/17/2022 | $2,200 |
| 06/18/2022 - 06/24/2022 | $2,200 |
| 06/25/2022 - 07/01/2022 | $3,100 |
| 07/02/2022 - 07/08/2022 | $3,400 |
| 07/09/2022 - 07/15/2022 | $3,400 |
| 07/16/2022 - 07/22/2022 | $3,400 |
| 07/23/2022 - 07/29/2022 | $3,400 |
| 07/30/2022 - 08/05/2022 | $3,400 |
| 08/06/2022 - 08/12/2022 | $3,400 |
| 08/13/2022 - 08/19/2022 | $3,400 |
| 08/20/2022 - 08/26/2022 | $3,150 |
| 08/27/2022 - 09/02/2022 | $2,900 |
| 09/03/2022 - 09/09/2022 | $2,100 |
| 09/10/2022 - 09/16/2022 | $2,100 |
| 09/17/2022 - 09/23/2022 | $2,100 |
| 09/24/2022 - 09/30/2022 | $1,800 |
| 10/01/2022 - 10/07/2022 | $1,400 |
| 10/08/2022 - 10/14/2022 | $1,400 |
| 10/15/2022 - 10/21/2022 | $1,400 |
| 10/22/2022 - 10/28/2022 | $1,400 |
| 10/29/2022 - 11/04/2022 | $1,400 |
| 11/05/2022 - 11/11/2022 | $1,400 |
| 11/12/2022 - 11/18/2022 | $1,400 |
| 11/19/2022 - 11/25/2022 | $1,400 |
| 11/26/2022 - 12/02/2022 | $1,400 |
| 12/03/2022 - 12/09/2022 | $1,400 |
| 12/10/2022 - 12/16/2022 | $1,400 |
| 12/17/2022 - 12/23/2022 | $1,400 |
| 12/24/2022 - 12/30/2022 | $1,400 |
| 12/31/2022 - 01/06/2023 | $1,400 |