Row Wrapper 2
1024 Ocean Ave. 2nd Flr.
Capacity
5 Bedrooms
3 Bath
Sleeps 10
Search Availability
Request More Information
Agent Information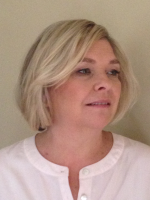 Leslie Harshaw
609-685-4951
About
This property is located in Ocean City, New Jersey, America s Greatest Family Resort. Ocean City is a family resort town located on an island along the Atlantic Ocean 15 miles south of Atlantic City. The beaches are lifeguard protected during the summer season and there are dedicated surfing beaches. In addition to the 2.5 mile boardwalk with amusement piers, shopping, restaurants and The Music Pier - an entertainment venue for concerts and other events, there is also the Bay Front area for watersports, fishing charters, boat rentals and a Down Town Shopping District with unique stores, restaurants and of course our famous Spring and Fall Block Parties. Contact us Today to Book your Vacation Rental in Ocean City, NJ.
Features
Amenities
King Beds
Queen Beds
Single Beds
Trundles
Dishwasher
Microwave
Disposal
Coffee Maker
Toaster Oven
Blender
Central A/C
Ceiling Fans
Washer
Dryer
Iron
Garage
Parking
Sun/Open Deck
Patio
No Pets Accepted
Elevator
Tenant Brings Linens
Stove
Full Size Refrigerator
Oven
Kitchen
Wifi
Availability
Key

| | | | | | | | |
| --- | --- | --- | --- | --- | --- | --- | --- |
| # | Night Available | # | Night Unavailable | # | Arrive Only | # | Depart Only |
May 2022
Su
Mo
Tu
We
Th
Fr
Sa

1




2




3




4




5




6




7




8




9




10




11




12




13




14




15




16




17




18




19




20




21




22




23




24




25




26




27




28




29




30




31



June 2022
Su
Mo
Tu
We
Th
Fr
Sa

1




2




3




4




5




6




7




8




9




10




11




12




13




14




15




16




17




18




19




20




21




22




23




24




25




26




27




28




29




30



July 2022
Su
Mo
Tu
We
Th
Fr
Sa

1




2




3




4




5




6




7




8




9




10




11




12




13




14




15




16




17




18




19




20




21




22




23




24




25




26




27




28




29




30




31



August 2022
Su
Mo
Tu
We
Th
Fr
Sa

1




2




3




4




5




6




7




8




9




10




11




12




13




14




15




16




17




18




19




20




21




22




23




24




25




26




27




28




29




30




31



September 2022
Su
Mo
Tu
We
Th
Fr
Sa

1




2




3




4




5




6




7




8




9




10




11




12




13




14




15




16




17




18




19




20




21




22




23




24




25




26




27




28




29




30



October 2022
Su
Mo
Tu
We
Th
Fr
Sa

1




2




3




4




5




6




7




8




9




10




11




12




13




14




15




16




17




18




19




20




21




22




23




24




25




26




27




28




29




30




31



November 2022
Su
Mo
Tu
We
Th
Fr
Sa

1




2




3




4




5




6




7




8




9




10




11




12




13




14




15




16




17




18




19




20




21




22




23




24




25




26




27




28




29




30



December 2022
Su
Mo
Tu
We
Th
Fr
Sa

1




2




3




4




5




6




7




8




9




10




11




12




13




14




15




16




17




18




19




20




21




22




23




24




25




26




27




28




29




30




31



January 2023
Su
Mo
Tu
We
Th
Fr
Sa

1




2




3




4




5




6




7




8




9




10




11




12




13




14




15




16




17




18




19




20




21




22




23




24




25




26




27




28




29




30




31



February 2023
Su
Mo
Tu
We
Th
Fr
Sa

1




2




3




4




5




6




7




8




9




10




11




12




13




14




15




16




17




18




19




20




21




22




23




24




25




26




27




28



March 2023
Su
Mo
Tu
We
Th
Fr
Sa

1




2




3




4




5




6




7




8




9




10




11




12




13




14




15




16




17




18




19




20




21




22




23




24




25




26




27




28




29




30




31



April 2023
Su
Mo
Tu
We
Th
Fr
Sa

1




2




3




4




5




6




7




8




9




10




11




12




13




14




15




16




17




18




19




20




21




22




23




24




25




26




27




28




29




30



Rates
| Dates | Weekly |
| --- | --- |
| 05/28/2022 - 06/03/2022 | $3,500 |
| 06/04/2022 - 06/10/2022 | $4,500 |
| 06/11/2022 - 06/17/2022 | $5,500 |
| 06/18/2022 - 06/24/2022 | $6,500 |
| 06/25/2022 - 07/01/2022 | $7,300 |
| 07/02/2022 - 07/08/2022 | $7,300 |
| 07/09/2022 - 07/15/2022 | $7,300 |
| 07/16/2022 - 07/22/2022 | $7,300 |
| 07/23/2022 - 07/29/2022 | $7,300 |
| 07/30/2022 - 08/05/2022 | $7,300 |
| 08/06/2022 - 08/12/2022 | $7,000 |
| 08/13/2022 - 08/19/2022 | $6,000 |
| 08/20/2022 - 08/26/2022 | $5,000 |
| 08/27/2022 - 09/02/2022 | $4,000 |
| 09/03/2022 - 09/09/2022 | $3,000 |
| 09/10/2022 - 09/16/2022 | $3,000 |
| 09/17/2022 - 09/23/2022 | $3,000 |
| 09/24/2022 - 09/30/2022 | $2,000 |
| 10/01/2022 - 10/07/2022 | $2,000 |
| 10/08/2022 - 10/14/2022 | $2,000 |
| 10/15/2022 - 10/21/2022 | $2,000 |
| 10/22/2022 - 10/28/2022 | $2,000 |
| 10/29/2022 - 11/04/2022 | $2,000 |
| 11/05/2022 - 11/11/2022 | $2,000 |
| 11/12/2022 - 11/18/2022 | $2,000 |
| 11/19/2022 - 11/25/2022 | $2,500 |
| 11/26/2022 - 12/02/2022 | $2,000 |
| 12/03/2022 - 12/09/2022 | $2,000 |
| 12/10/2022 - 12/16/2022 | $2,000 |
| 12/17/2022 - 12/23/2022 | $2,000 |
| 12/24/2022 - 12/30/2022 | $2,500 |