Row Wrapper 2
1019 Wesley Ave. 1st Flr.
Capacity
5 Bedrooms
3 Bath, 1 HF Bath
Sleeps 13
Search Availability
Request More Information
Agent Information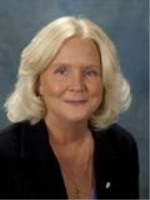 Kathleen DiGuglielmo
609-517-4866
About
This rental is a BRAND NEW construction in a PRIME location. Located on quiet Wesley Ave, you are still only 2 blocks from the most popular section of the boardwalk and beaches. Large front porches for you to relax on in the front, and garages and parking in the back for you to easily store your beach gear and cars. When staying at this property, you will enjoy how clean and new the interior is as well as how easily you are able to access downtown Asbury Ave for shopping, the boardwalk for fun evenings and the beaches to relax on.
Features
Amenities
King Beds
Queen Beds
Double Beds
Bunks
Dishwasher
Microwave
Disposal
Coffee Maker
Toaster
Toaster Oven
Blender
Central A/C
Washer
Dryer
Vacuum
Garage
Outside Shower
Sun/Open Deck
Deck Furniture
No Pets Accepted
Balcony
Dining Capacity (Inside)
Tenant Brings Linens
Stove
Full Size Refrigerator
Oven
Kitchen
Wifi
Enclosed Outside Shower
Keurig
Availability
Key

| | | | | | | | |
| --- | --- | --- | --- | --- | --- | --- | --- |
| # | Night Available | # | Night Unavailable | # | Arrive Only | # | Depart Only |
May 2022
Su
Mo
Tu
We
Th
Fr
Sa

1




2




3




4




5




6




7




8




9




10




11




12




13




14




15




16




17




18




19




20




21




22




23




24




25




26




27




28




29




30




31



June 2022
Su
Mo
Tu
We
Th
Fr
Sa

1




2




3




4




5




6




7




8




9




10




11




12




13




14




15




16




17




18




19




20




21




22




23




24




25




26




27




28




29




30



July 2022
Su
Mo
Tu
We
Th
Fr
Sa

1




2




3




4




5




6




7




8




9




10




11




12




13




14




15




16




17




18




19




20




21




22




23




24




25




26




27




28




29




30




31



August 2022
Su
Mo
Tu
We
Th
Fr
Sa

1




2




3




4




5




6




7




8




9




10




11




12




13




14




15




16




17




18




19




20




21




22




23




24




25




26




27




28




29




30




31



September 2022
Su
Mo
Tu
We
Th
Fr
Sa

1




2




3




4




5




6




7




8




9




10




11




12




13




14




15




16




17




18




19




20




21




22




23




24




25




26




27




28




29




30



October 2022
Su
Mo
Tu
We
Th
Fr
Sa

1




2




3




4




5




6




7




8




9




10




11




12




13




14




15




16




17




18




19




20




21




22




23




24




25




26




27




28




29




30




31



November 2022
Su
Mo
Tu
We
Th
Fr
Sa

1




2




3




4




5




6




7




8




9




10




11




12




13




14




15




16




17




18




19




20




21




22




23




24




25




26




27




28




29




30



December 2022
Su
Mo
Tu
We
Th
Fr
Sa

1




2




3




4




5




6




7




8




9




10




11




12




13




14




15




16




17




18




19




20




21




22




23




24




25




26




27




28




29




30




31



January 2023
Su
Mo
Tu
We
Th
Fr
Sa

1




2




3




4




5




6




7




8




9




10




11




12




13




14




15




16




17




18




19




20




21




22




23




24




25




26




27




28




29




30




31



February 2023
Su
Mo
Tu
We
Th
Fr
Sa

1




2




3




4




5




6




7




8




9




10




11




12




13




14




15




16




17




18




19




20




21




22




23




24




25




26




27




28



March 2023
Su
Mo
Tu
We
Th
Fr
Sa

1




2




3




4




5




6




7




8




9




10




11




12




13




14




15




16




17




18




19




20




21




22




23




24




25




26




27




28




29




30




31



April 2023
Su
Mo
Tu
We
Th
Fr
Sa

1




2




3




4




5




6




7




8




9




10




11




12




13




14




15




16




17




18




19




20




21




22




23




24




25




26




27




28




29




30



Rates
| Dates | Weekly |
| --- | --- |
| 05/21/2022 - 05/27/2022 | $2,200 |
| 05/28/2022 - 06/03/2022 | $4,000 |
| 06/04/2022 - 06/10/2022 | $5,000 |
| 06/11/2022 - 06/17/2022 | $5,500 |
| 06/18/2022 - 06/24/2022 | $6,000 |
| 06/25/2022 - 07/01/2022 | $6,500 |
| 07/02/2022 - 07/08/2022 | $7,300 |
| 07/09/2022 - 07/15/2022 | $7,300 |
| 07/16/2022 - 07/22/2022 | $7,300 |
| 07/23/2022 - 07/29/2022 | $7,300 |
| 07/30/2022 - 08/05/2022 | $7,300 |
| 08/06/2022 - 08/12/2022 | $7,300 |
| 08/13/2022 - 08/19/2022 | $6,500 |
| 08/20/2022 - 08/26/2022 | $5,500 |
| 08/27/2022 - 09/02/2022 | $5,000 |
| 09/03/2022 - 09/09/2022 | $3,300 |
| 09/10/2022 - 09/16/2022 | $3,000 |
| 09/17/2022 - 09/23/2022 | $2,500 |
| 09/24/2022 - 09/30/2022 | $2,200 |
| 10/01/2022 - 10/07/2022 | $2,200 |
| 10/08/2022 - 10/14/2022 | $2,200 |
| 10/15/2022 - 10/21/2022 | $2,200 |
| 10/22/2022 - 10/28/2022 | $2,200 |
| 10/29/2022 - 11/04/2022 | $2,200 |
| 11/05/2022 - 11/11/2022 | $2,200 |
| 11/12/2022 - 11/18/2022 | $2,200 |
| 11/19/2022 - 11/25/2022 | $2,200 |
| 11/26/2022 - 12/02/2022 | $2,200 |
| 12/03/2022 - 12/09/2022 | $2,200 |
| 12/10/2022 - 12/16/2022 | $2,200 |
| 12/17/2022 - 12/23/2022 | $2,200 |
| 12/24/2022 - 12/30/2022 | $2,200 |
| 12/31/2022 - 01/06/2023 | $2,200 |